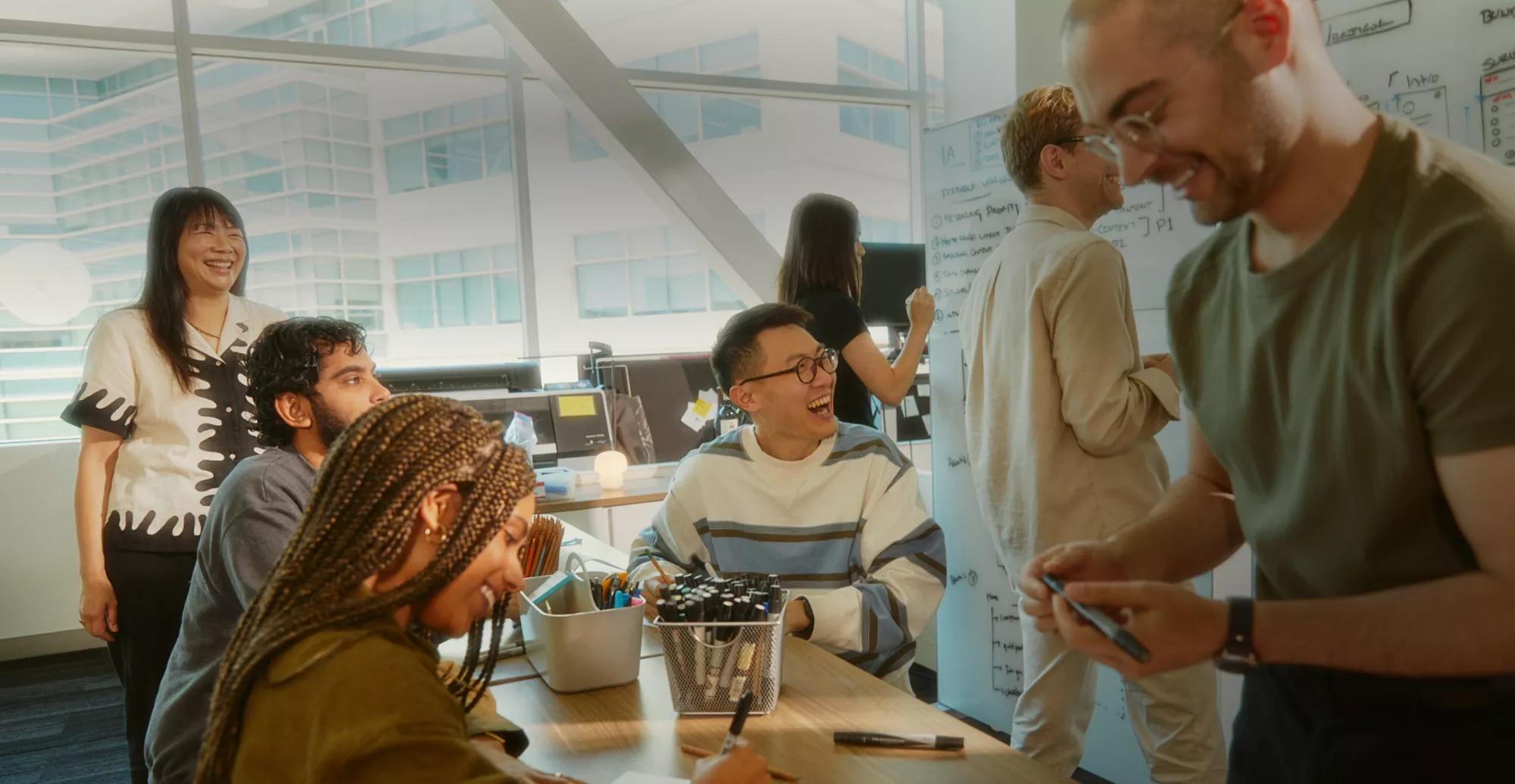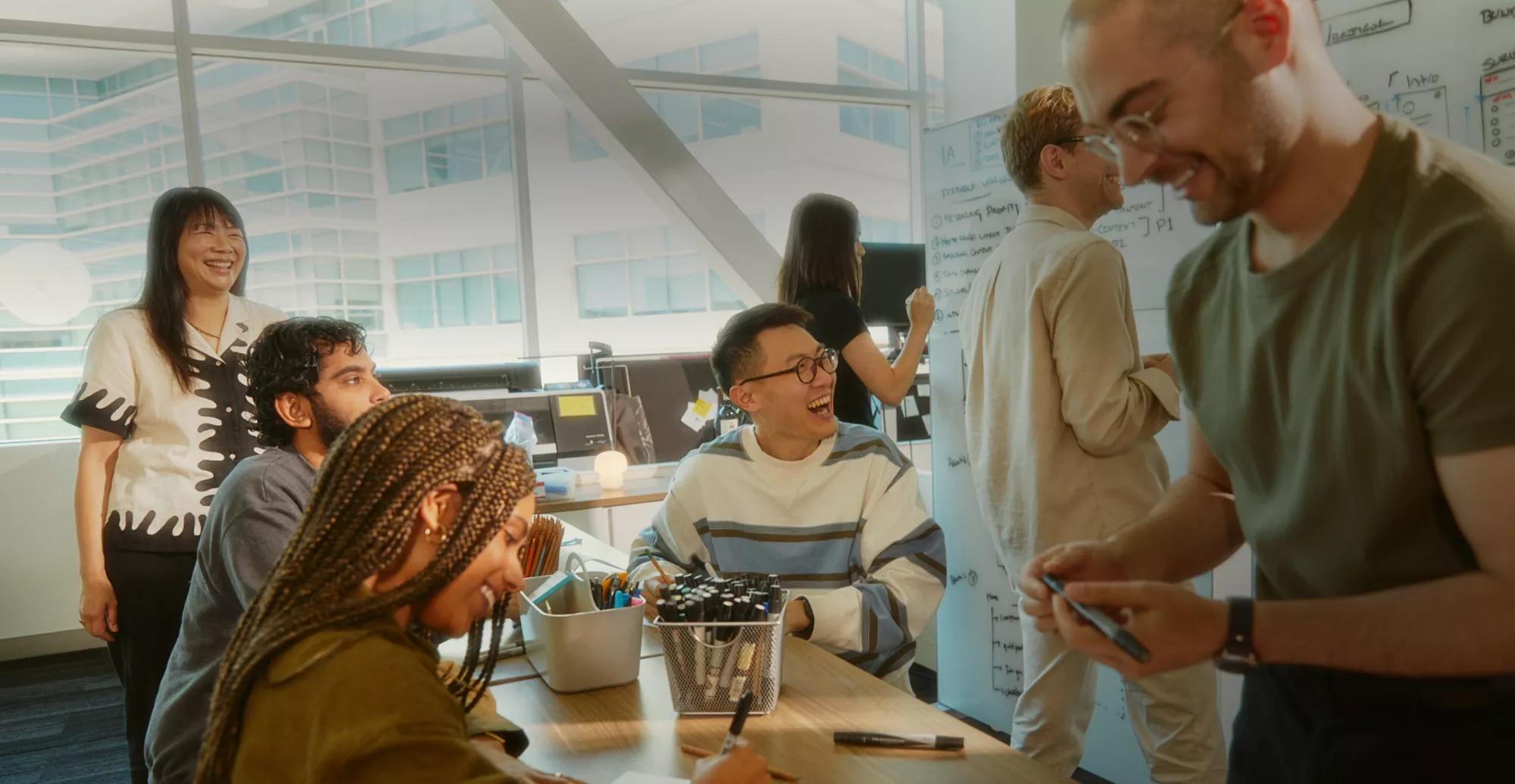 Come help us build what's vital
Delivering precision health
People come to Verily to make a difference in human health.
Creating the One Verily culture
We've assembled a unique and diversely talented team working at the top of their fields across health and technology.
52%
Of employees identify as Asian+, Black+, Latine+ and Native American+
41%
Of people managers are women
15%
Increase in representation of Asian+, Black+, Latine+ and Native American+ leaders in senior most job levels from 2019 - 2022
Innovate healthcare and technology
We embrace the challenge of focused disruption to develop ethical, dependable and trusted products that can make the most impact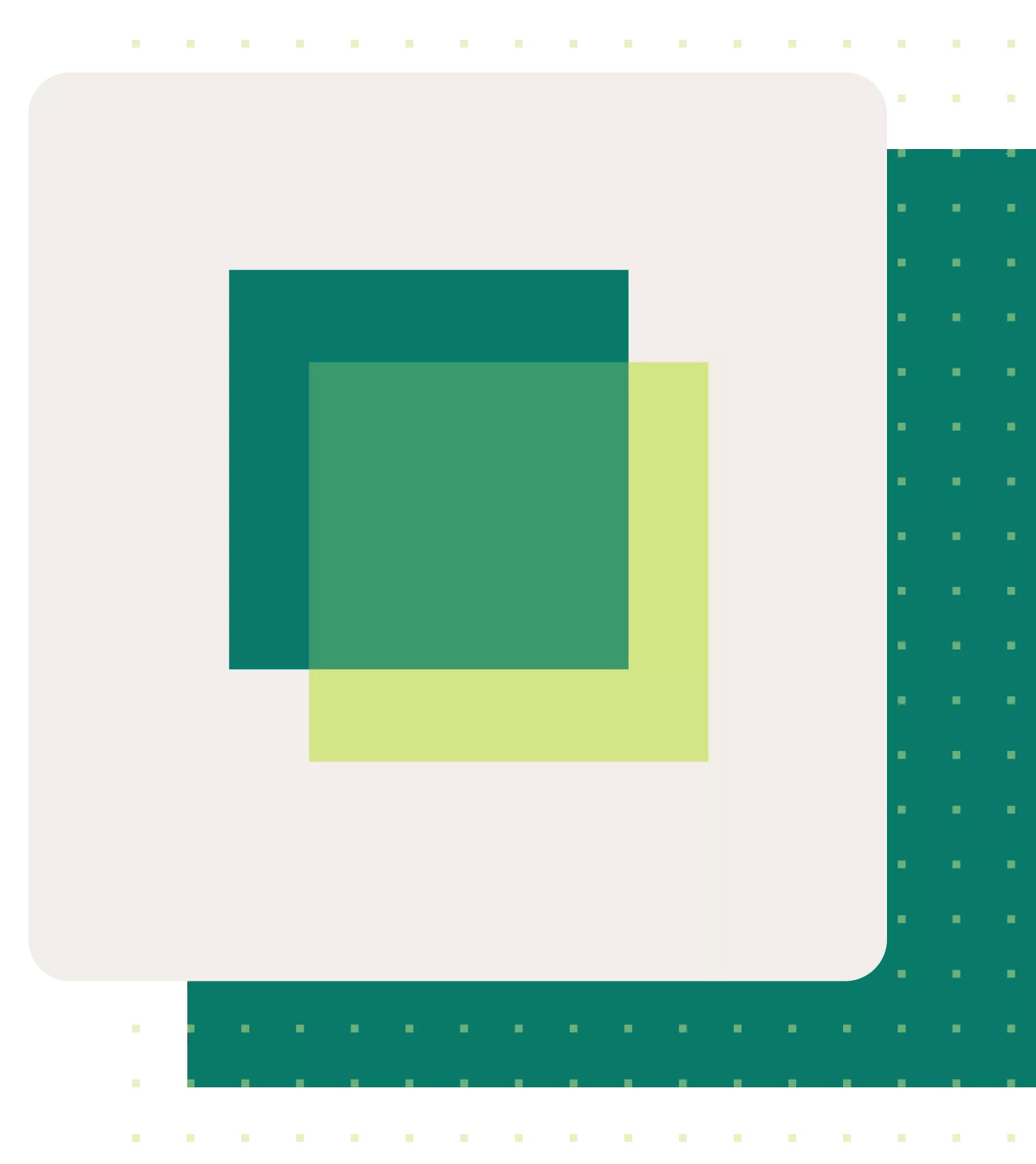 Gain velocity as One Verily
We act quickly together by valuing simplicity and resourcefulness, breaking down silos and building over talking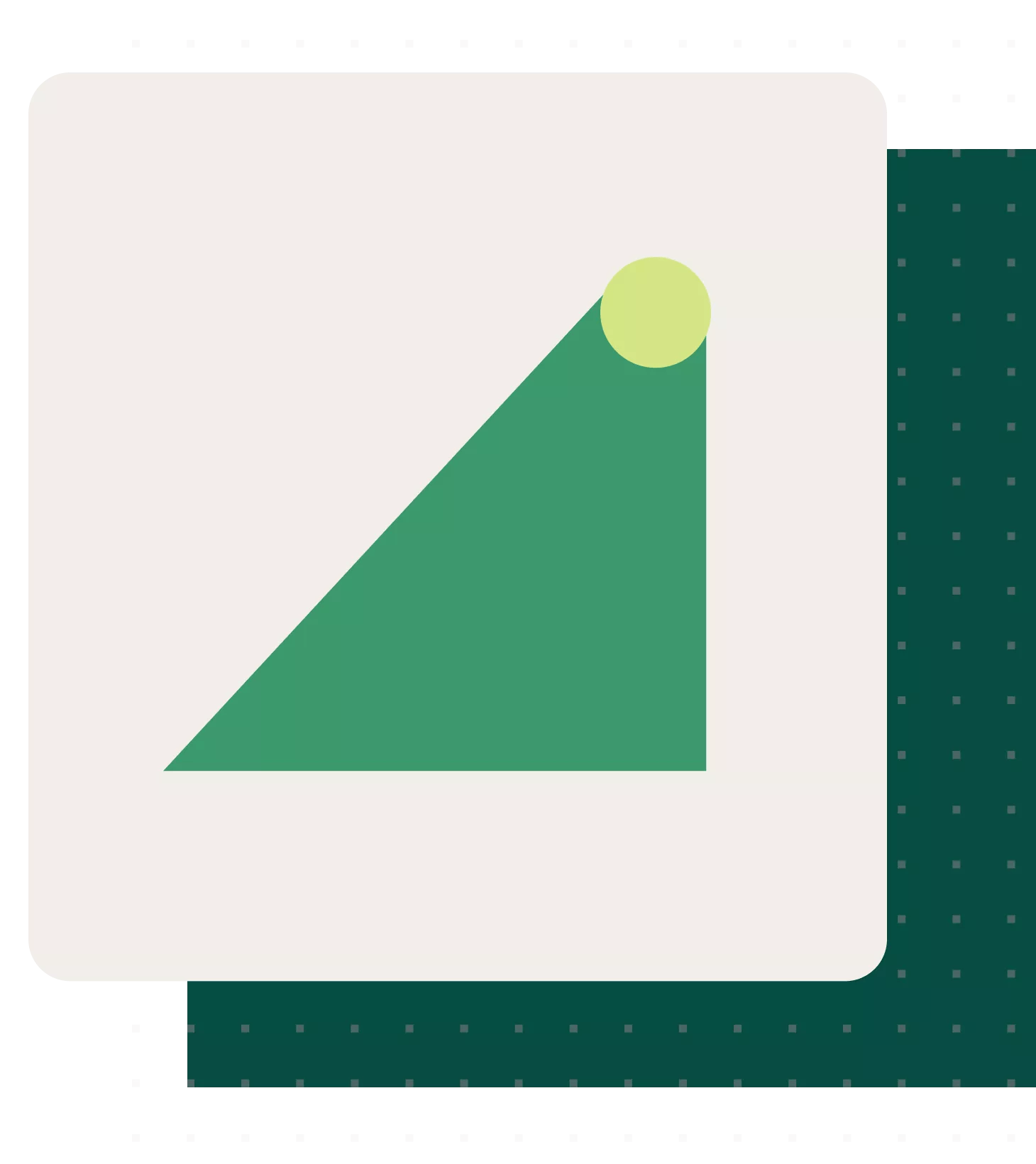 Respect individuals
We treat each other with kind and candid transparency, honor the life journeys of others and create inclusive products, while safeguarding data, that solve our customer's needs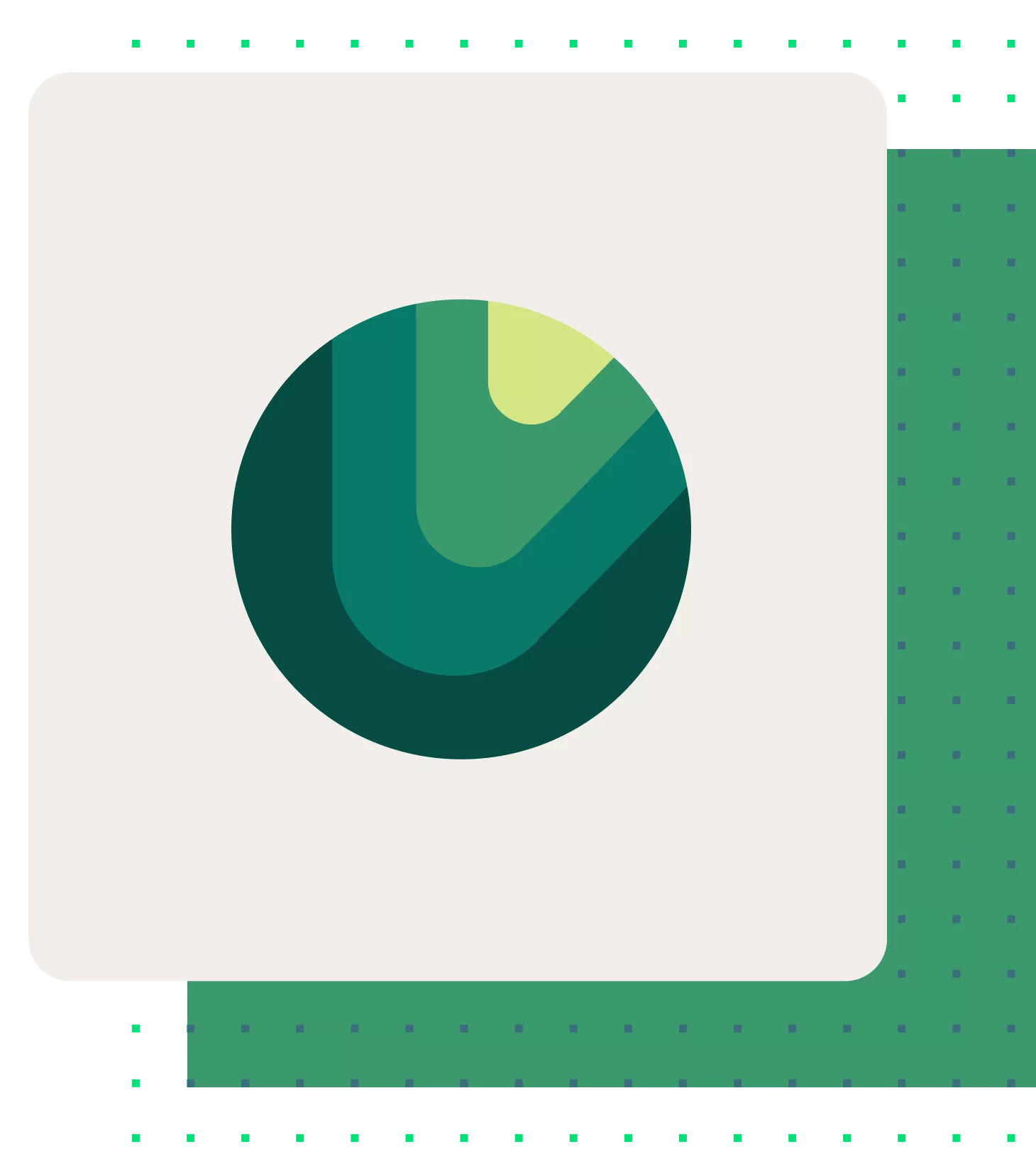 Why Verily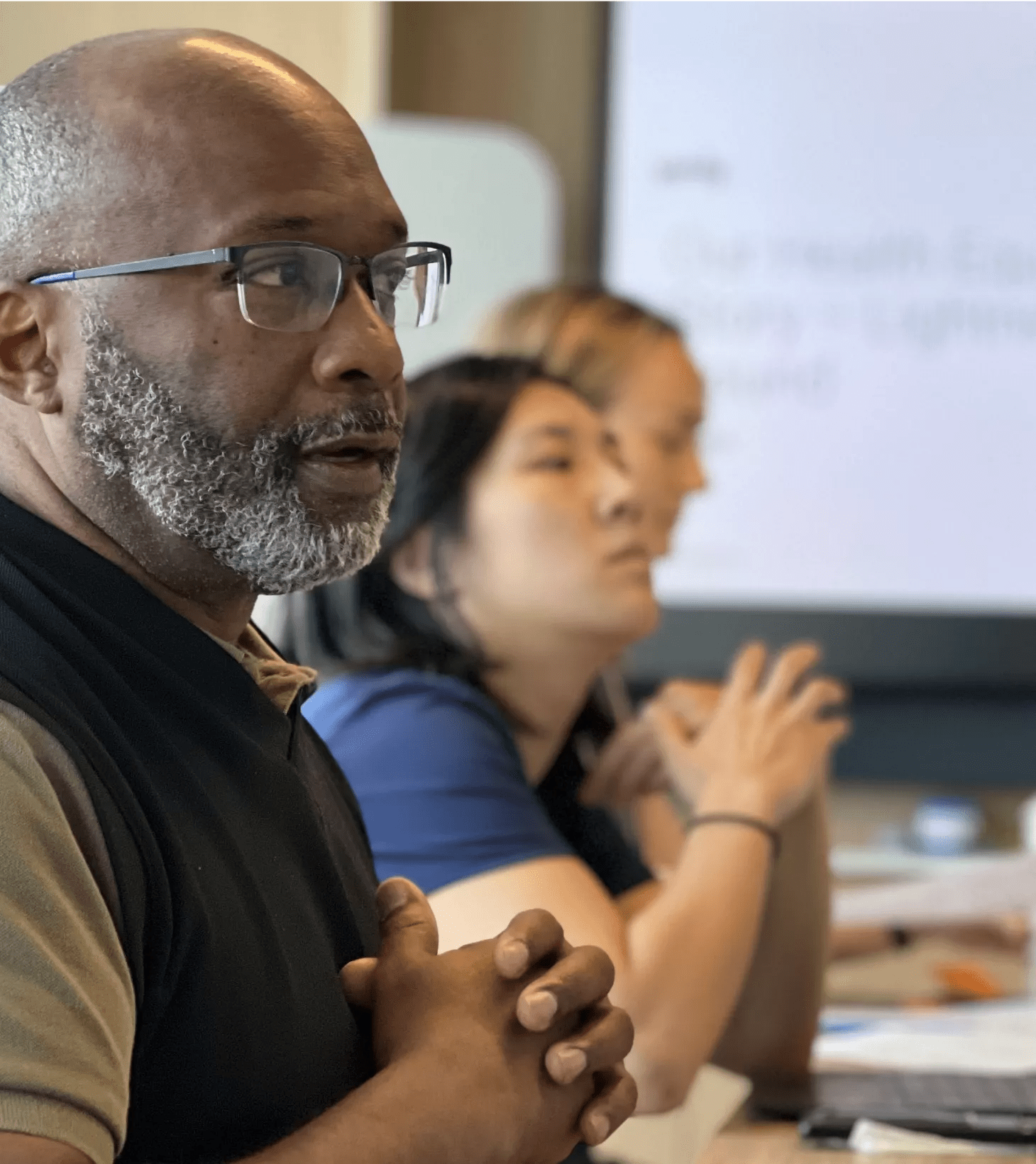 Our headquarters
Anchored in the epicenter of biotech, South San Francisco, California
Welcome to South San Francisco, California — a city where scientific innovation thrives with a backdrop of stunning natural beauty. Here at Verily, we've made South San Francisco our headquarters because it's a top technology hub, adjacent to many healthcare and biotech leaders. It feels like home here in Silicon Valley, where the intersection of healthcare and technology originated.
Open roles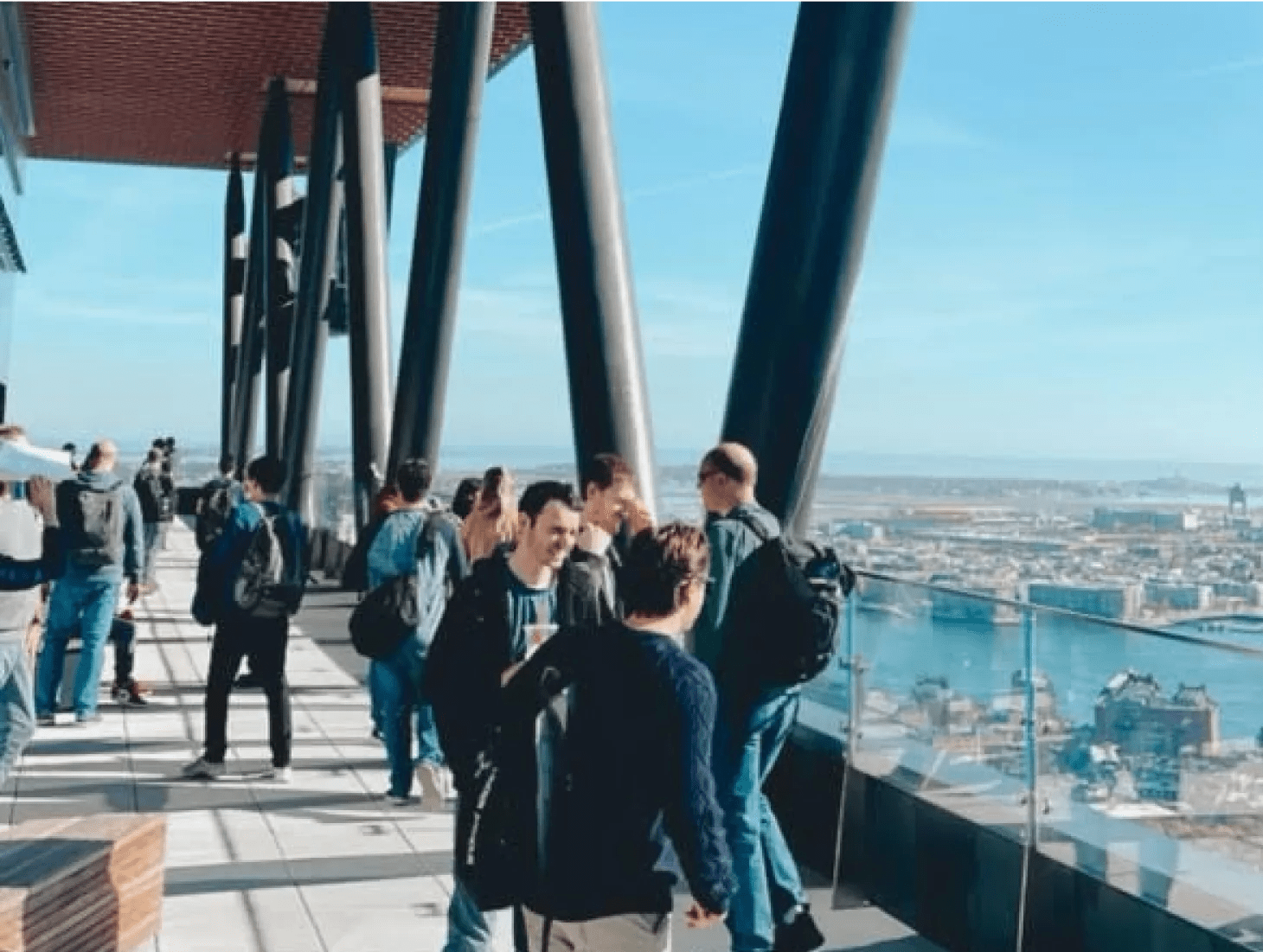 Boston, Massachusetts
Historic hub for healthcare and technology
As Verily's vibrant hub in the heart of New England, our office in downtown Boston provides access to the historic charm and diverse culture of many famous neighborhoods, including Fanueil Hall, the North End (Little Italy) and the Seaport. Boston is home to our care management platform, Verily Onduo and the city's thriving health tech ecosystem, anchored by world-class hospitals, research institutions, and biotech companies, offers a fertile ground for collaboration and career growth.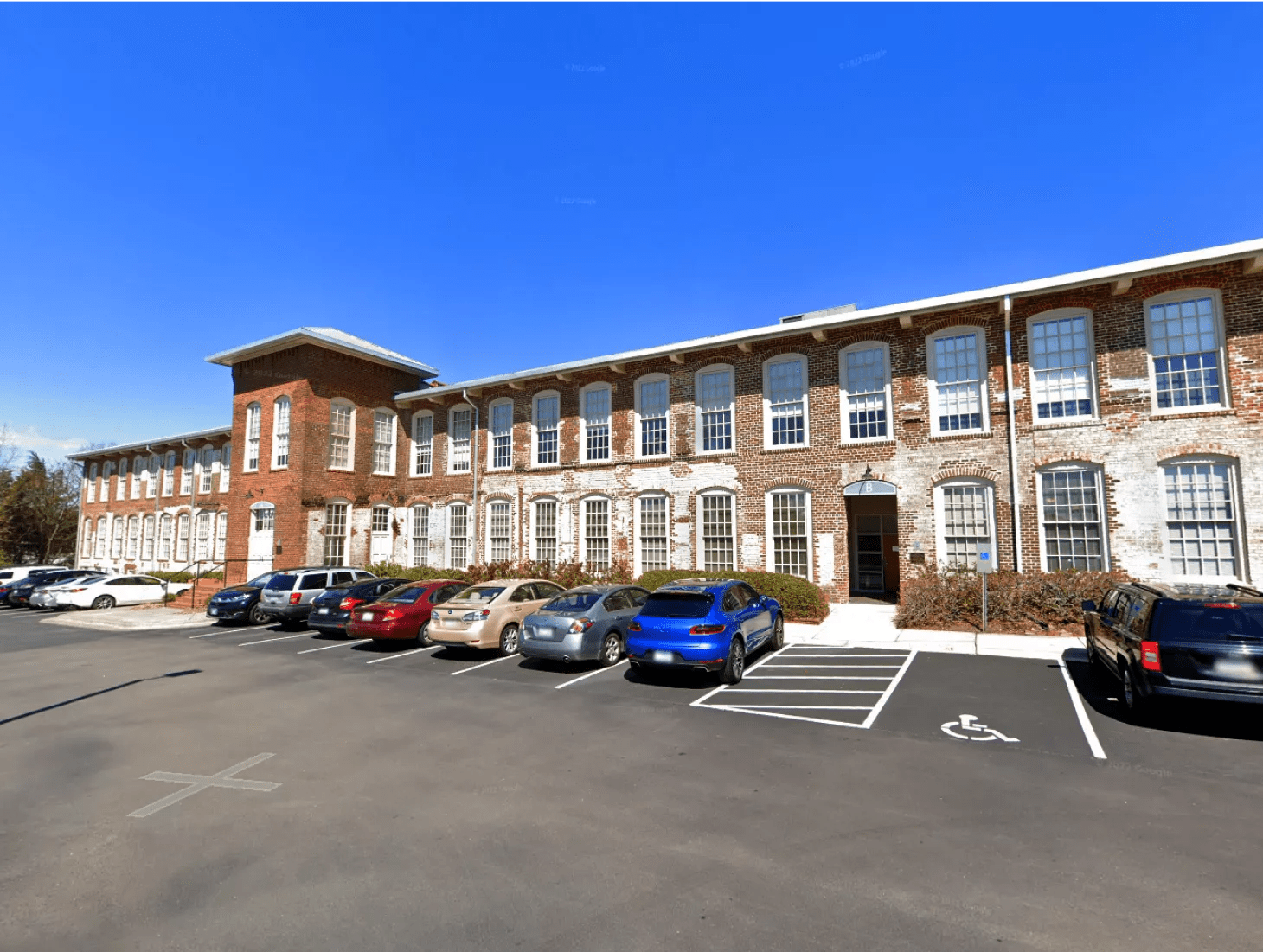 Raleigh, North Carolina
New hot spot for health tech start-ups and entrepreneurs
Situated in the tranquil Mordecai neighborhood, our office is minutes away from downtown Raleigh, convenient to Research Triangle Park as well as renowned healthcare systems and research institutions such as Duke Medical Center. As part of the acquisition of SignalPath in 2021, Verily added the Raleigh area to its core office locations and continues to grow its team in areas like engineering, clinical operations and product management.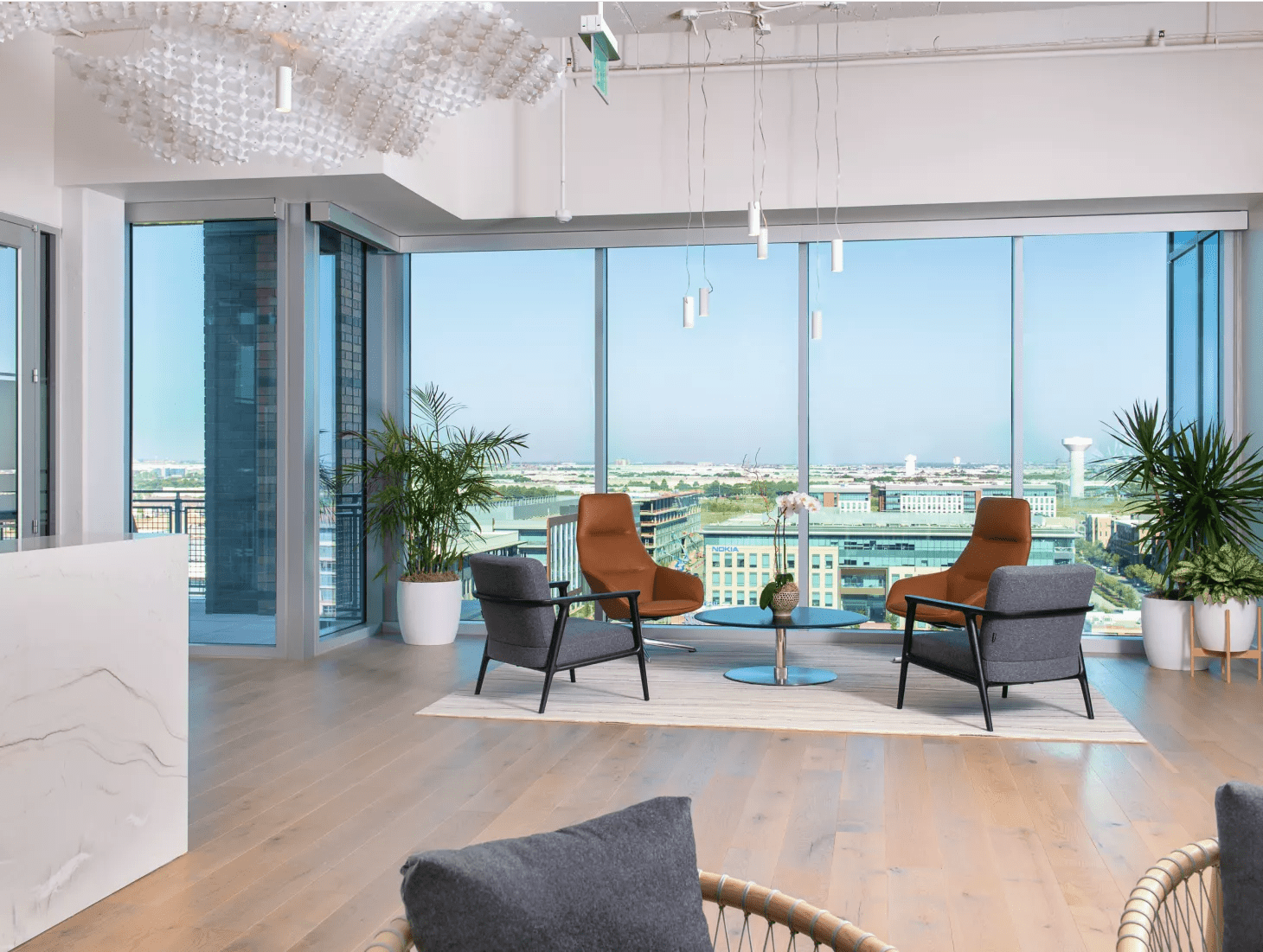 Dallas, Texas
Business-friendly and full of opportunities
Dallas has a robust healthcare sector with world-renowned hospitals and research institutions as well as a thriving tech ecosystem. The Verily office is located just a short 20-minute drive from Downtown Dallas and 8 minutes from DFW International Airport. Verily moved to Dallas to be part of the dynamic Cypress Waters community and to scale the company's IT infrastructure and commercial organization. The new Dallas office will improve cost-competitiveness and collaboration across our operations organization, while providing an exceptional work environment for our employees. North Texas is well-positioned to be a market leader in the convergence of healthcare and technology for years to come.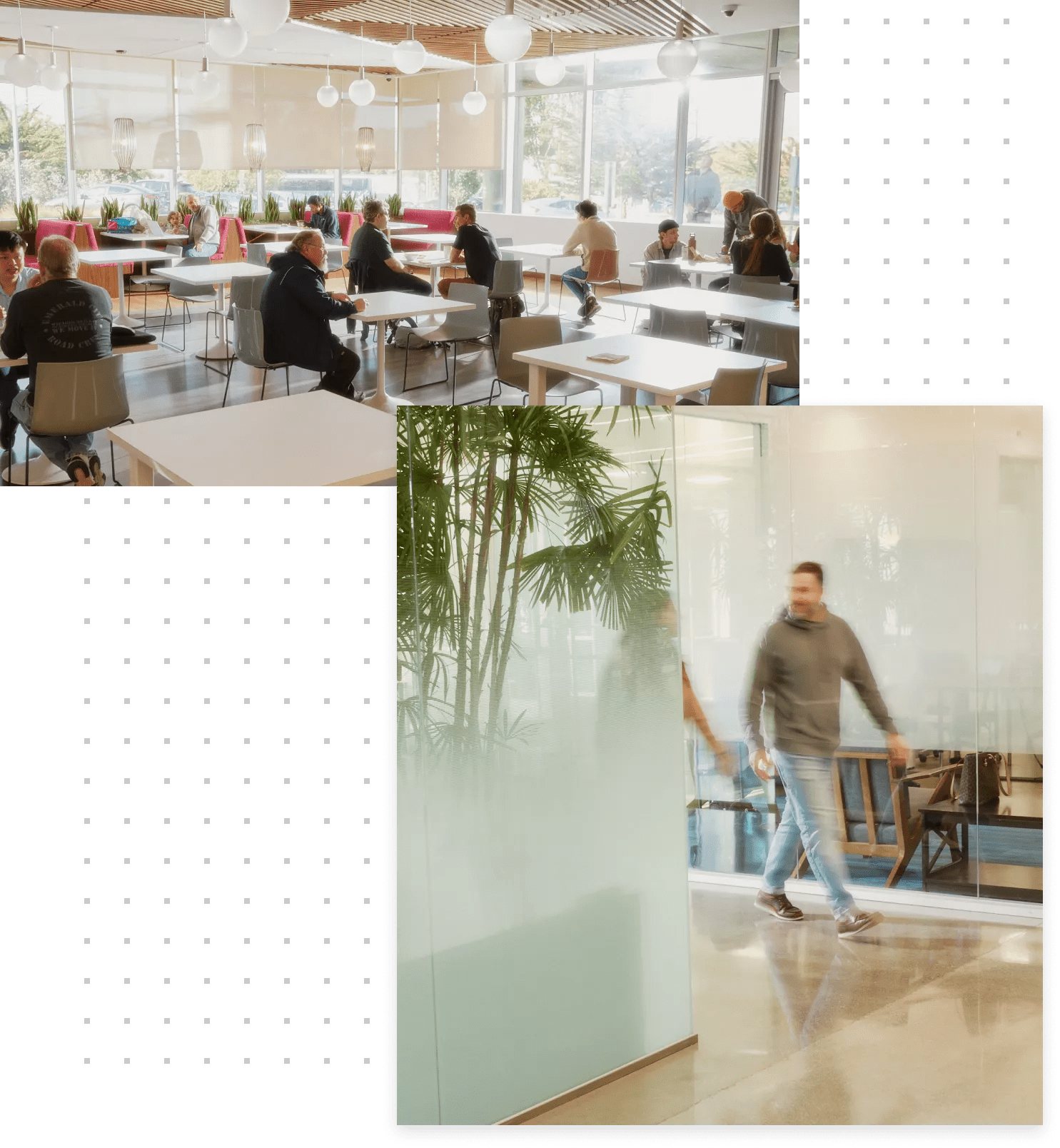 You are our greatest asset
Benefits
We commit to you for the long term. We've built our benefits and programs to make it as easy as possible to keep you happy and healthy. From the on-site daily meals, and fitness centers, to comprehensive health and financial benefits, we're here to support you and your families so you don't have to worry as life challenges come up.
Build with us
Open roles
At Verily, we're building the new possible for the world of health. This requires determination, curiosity and courage to shape what's next. To achieve precision health for everyone, every day, we need people from all walks of medicine, science and technology, who embrace the challenge of focused disruption. We look for people who respect individuals and center the real world experience of patients by safeguarding data entrusted to us and honoring everyone's life journey. Join us to expand your career — and innovate in healthcare and technology to make better health possible for all.
Open roles